Heritage Day
Staff and students dress up to celebrate Heritage Day.
Future Leaders
Imivuyo Witbooi, Benita Kungawo en Likhulise Zikiza.
Hockey festival that the following schools attended at Klipfontein Primary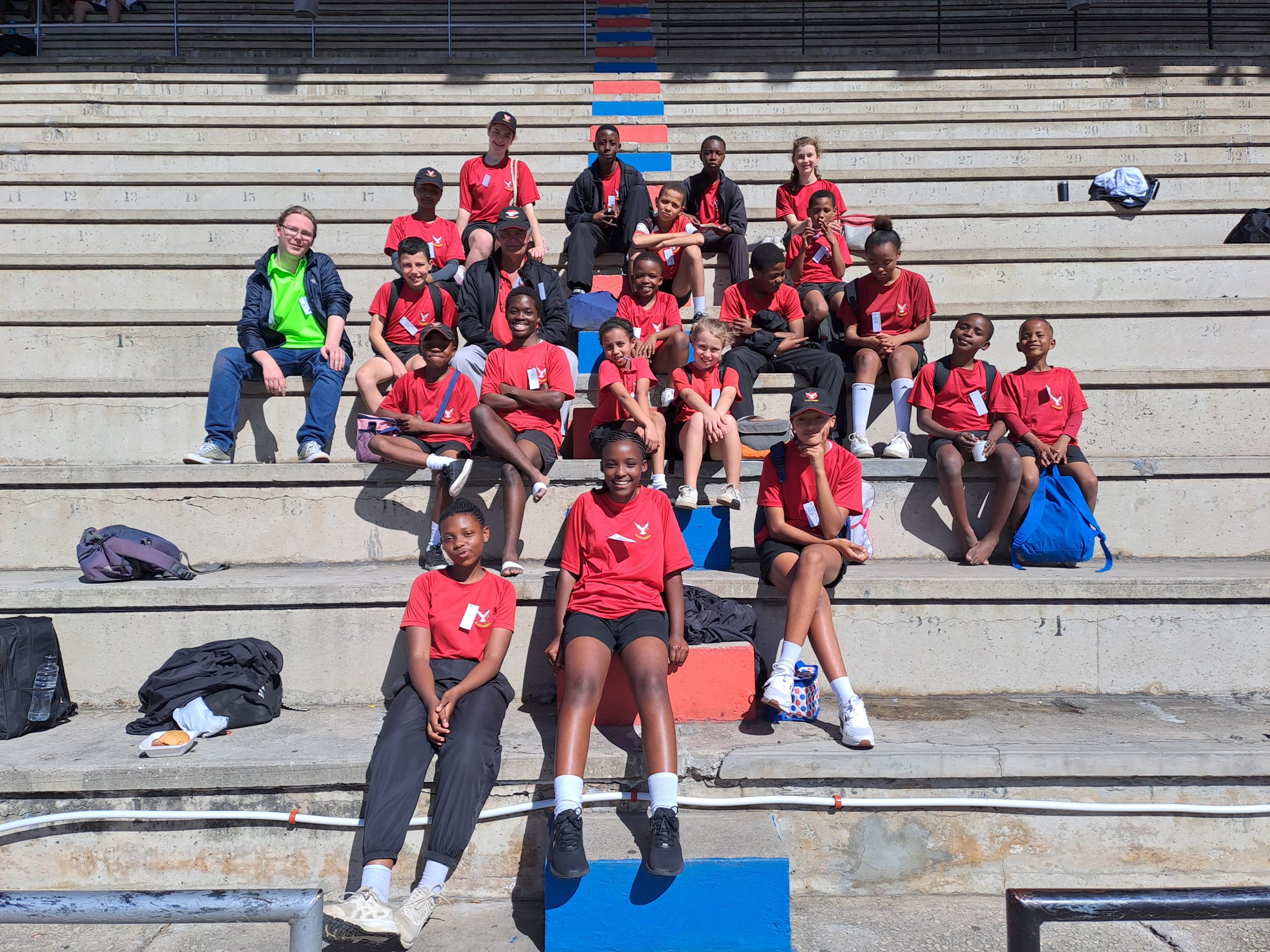 We had a wonderful day of interschools athletics at the Westbourne Oval in Port Elizabeth.
5 schools participated in the Eastern Province Christian schools sport association's regional athletics event.
Alexandria Christian Academy, El Shaddai CA, Kowie Foundation School, Threefold Cord Home School Academy, Orange Grove Schools from Tarkastad.
On the photo are just some of our athletes.
Orange Grove Schools was the winning school with most points, and ACA came second.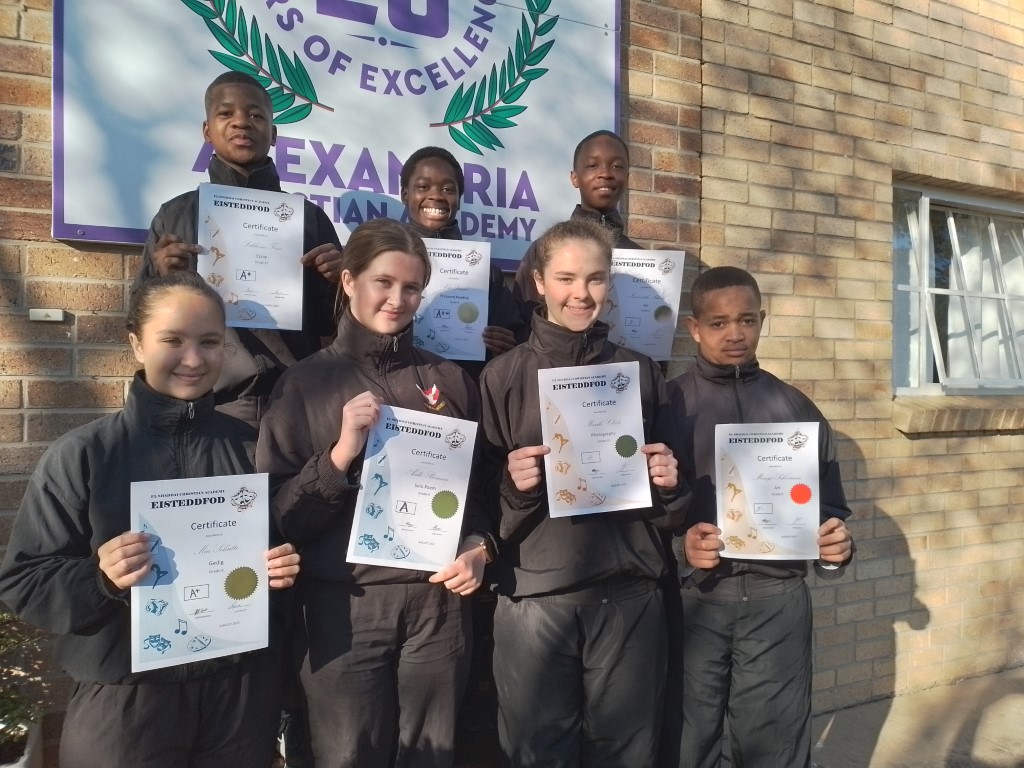 Eto: Art, Sculpture, Prepared Reading, English Poem
Mia: Art, Prepared Reading, English Poem, Afrikaans Gedig, Monologue
Anke; Art, Prepared reading, English Poem
Mange and Iminathi: Duo Poem
Marike: Art and Photography
Likhona: Essay
(Absent:  Noh Abay and Kristin Abay Art)
Back L to R
Likhona Fina, Eto Sizani, Iminathi Sihola
Front L to R
Mia Scutte, Anke Bosman, Marike  Cloete, Mange Schoeman
Congratulations to the following Gr.R's for their Eisteddfod art.
Oyithando Soul – A
Intle Sizani – A++
Kylah King – A
Daniel Uwabuokwu – A
Kairha Wentzel – A++
Licebo Bangeni A+
School Choir at Eisteddfod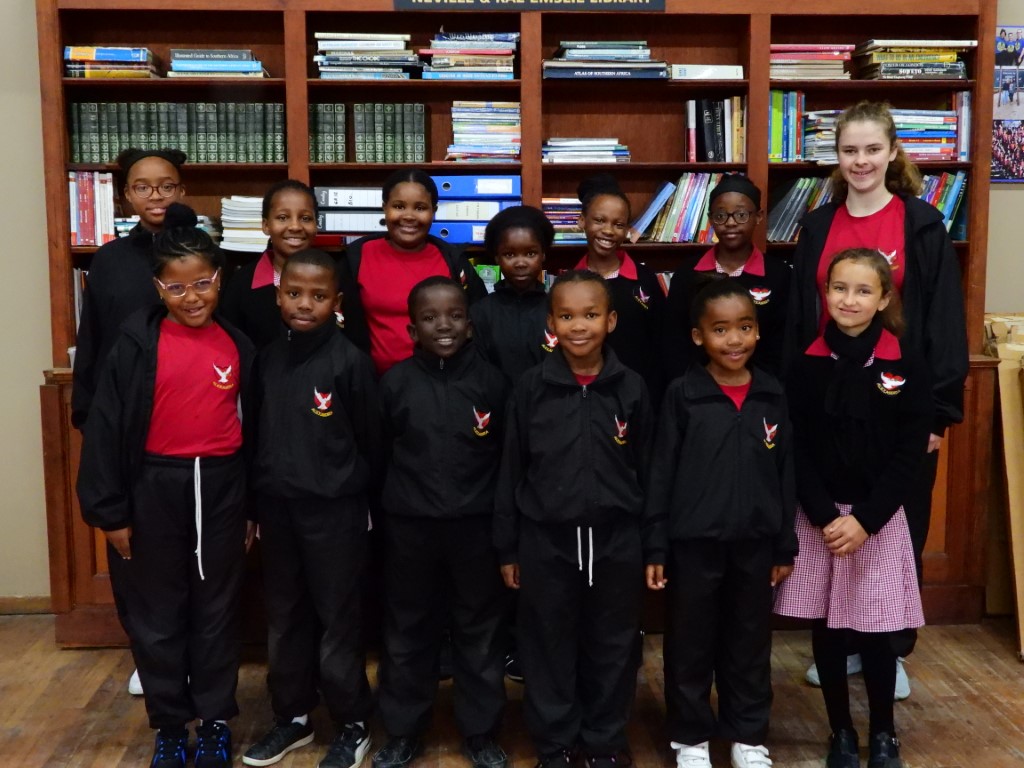 ACA interhouse athletics
Snr Victor Ludorum: Siyoliso Singanto
Jnr Victor Ludorum: Sonwabiso Soul
Snr Victrix Ludorum: Sesona Fani
Jnr Victrix Ludorum: Enlin Wentzel
Archers Selected for EP Team
These archers have been selected for the EP archery team to compete at National level.
Benjamin Trollip, Eto Sizani, Rueben Petzer, Anke Bosman, Michiano Coltman, Enlin Wentzel, Mia Schutte, Sintle Sizani.
Michiano Coltman also won the trophy for best 3D archer.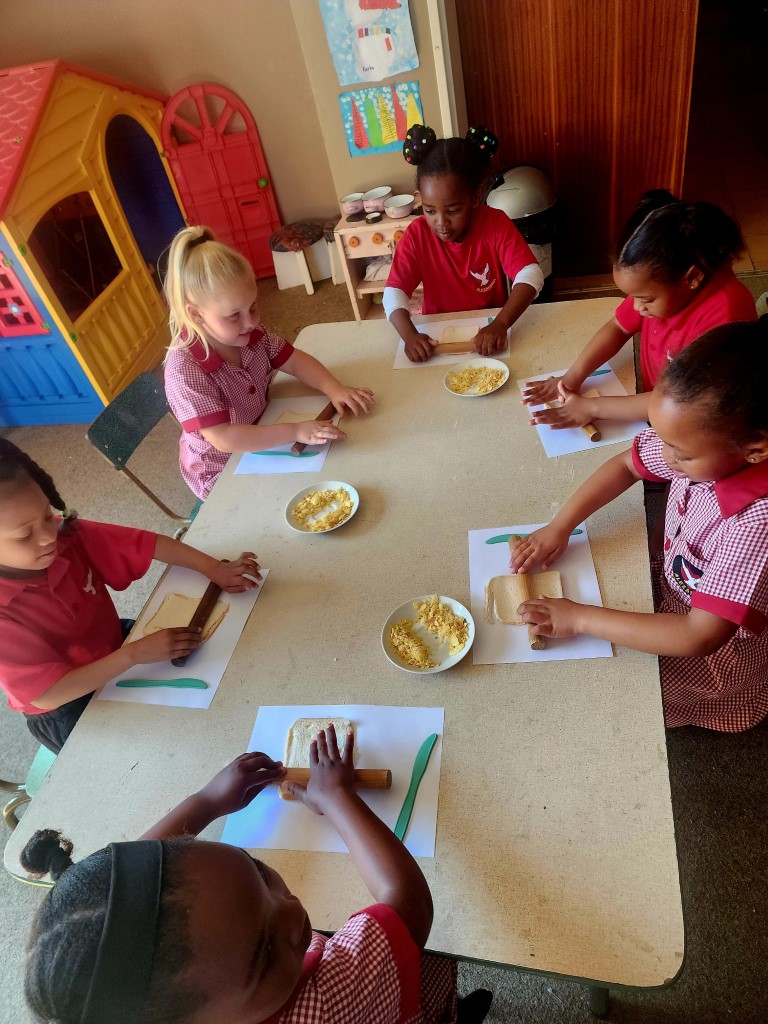 Badminton Finds a New Home at Alexandria Christian Academy with Successful Workshop; Students to Attend Tournaments with Hopes of Reaching OP Teams
On 29 July, the school hosted a successful Badminton workshop led by Mr. Danie Pieterse and his family, igniting excitement and interest in the sport among students and parents.
The workshop's success has encouraged plans to organize friendly matches and mini-tournaments, promoting student participation and cultivating a vibrant Badminton culture.
In an exciting development, students will have the opportunity to attend tournaments, offering a chance to compete and showcase their Badminton prowess.
With hard work and commitment, they are eager to strive for a place in the OP teams, representing the school at higher levels of competition.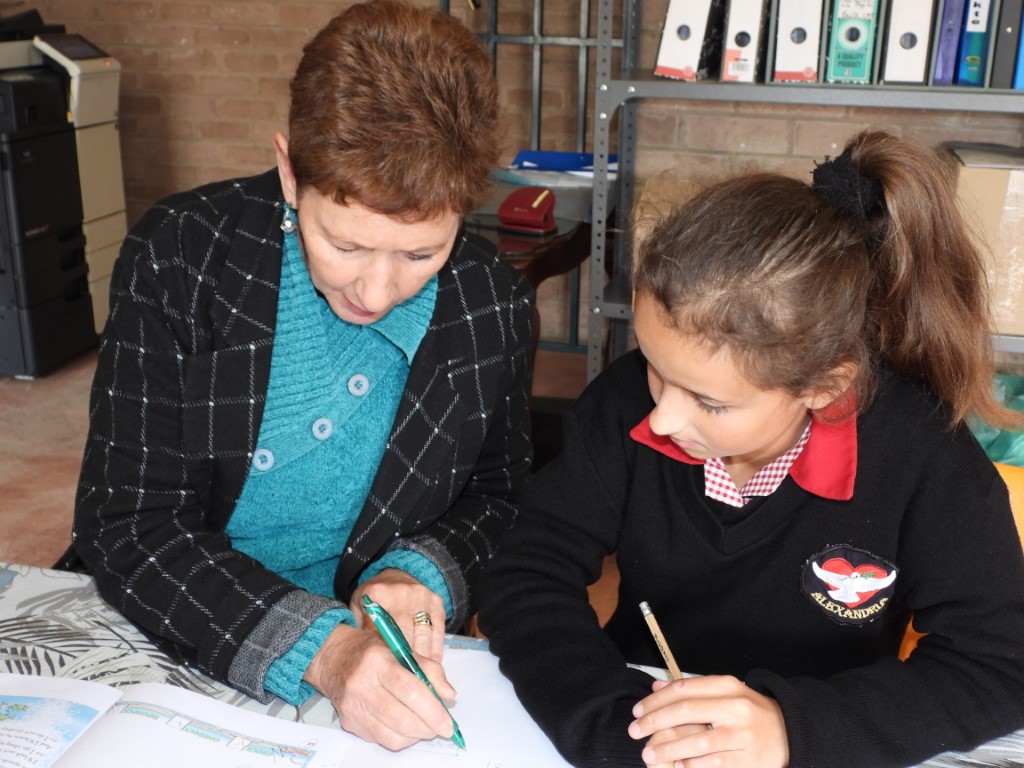 Grade 6 and 7 Honor Roll hike
Grade 6 and 7 students who completed all required work for term 2 were treated to an outing to Cannon Rocks with Ms Danel Parkinson
For our honor roll activity, we took learners on the Cannon Rocks hiking trail. We walked a total of 6km. It was inspiring to be in a different environment with views of thr bush and the ocean. Students truly enjoyed the whole experience and they chatted and laughed all the way.
The highlight of the trip was having a picnic together with the most incredible view of the ocean.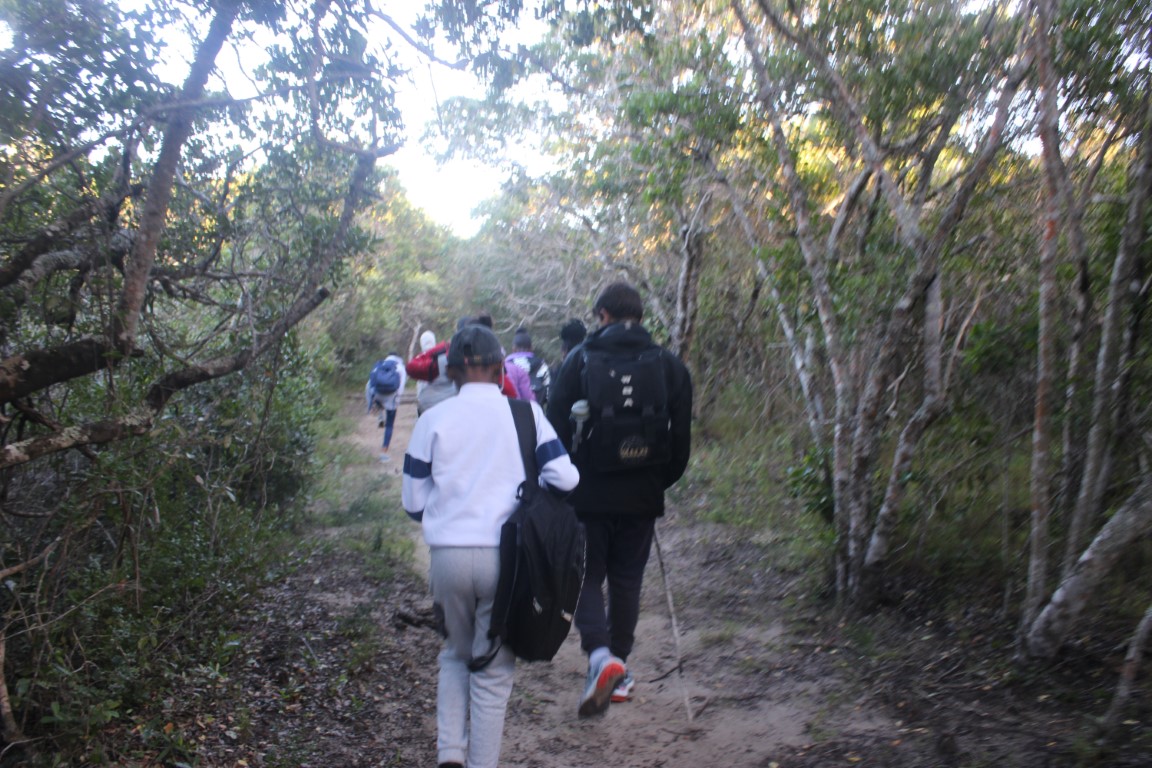 Eto Sizani: Christian character
Marike Cloete: Excellent work in Life Science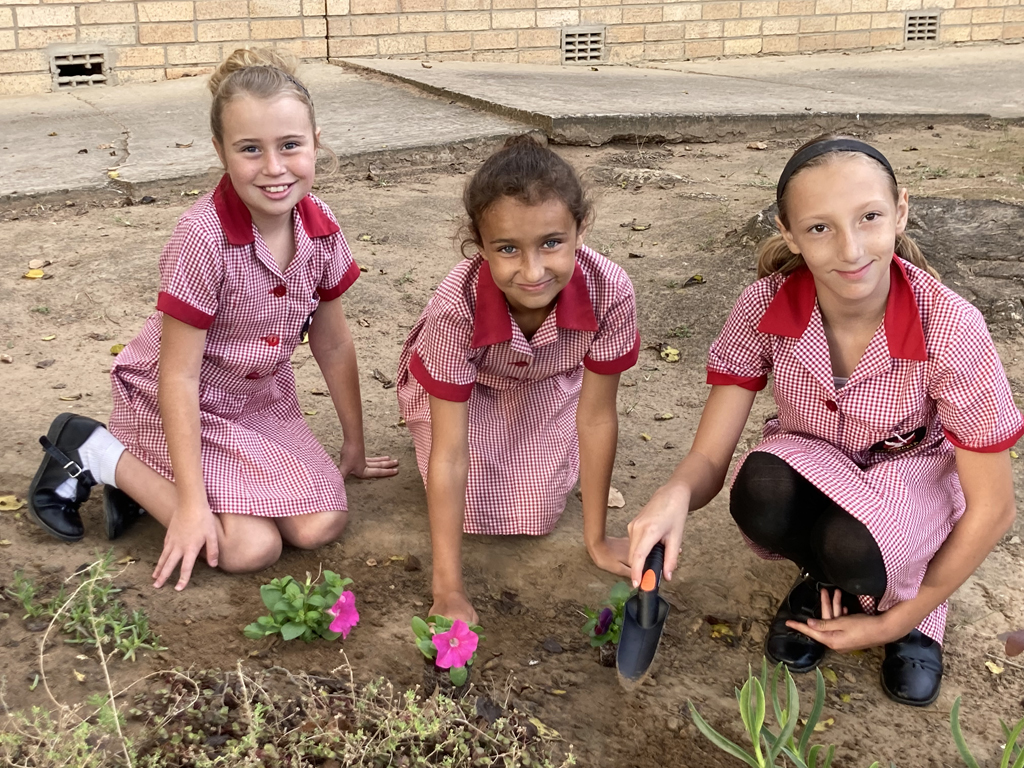 Celebrating Kenneth Johnson's life
On 16 April 2012 one of our learners Kenneth Johnson was killed in a motor accident on his way to school. We celebrate his life every year on this day by planting flowers and also by reminding our students that they must be ready to meet with Jesus any day.
In the photo is Ena-Lee van der Westhuizen, Christine Schutte and Michaela Ferreira.
AGA (Africa Genesis Archery) Archery competition.
We hosted the AGA (Africa Genesis Archery) Archery competition.
47 archers participating in 5 Categories
2 competitions: 1 Interschools competition and 1 Open Competition.
Schools in competition: El Shaddai Christian Academy Port Alfred High School Alexandria Christian Academy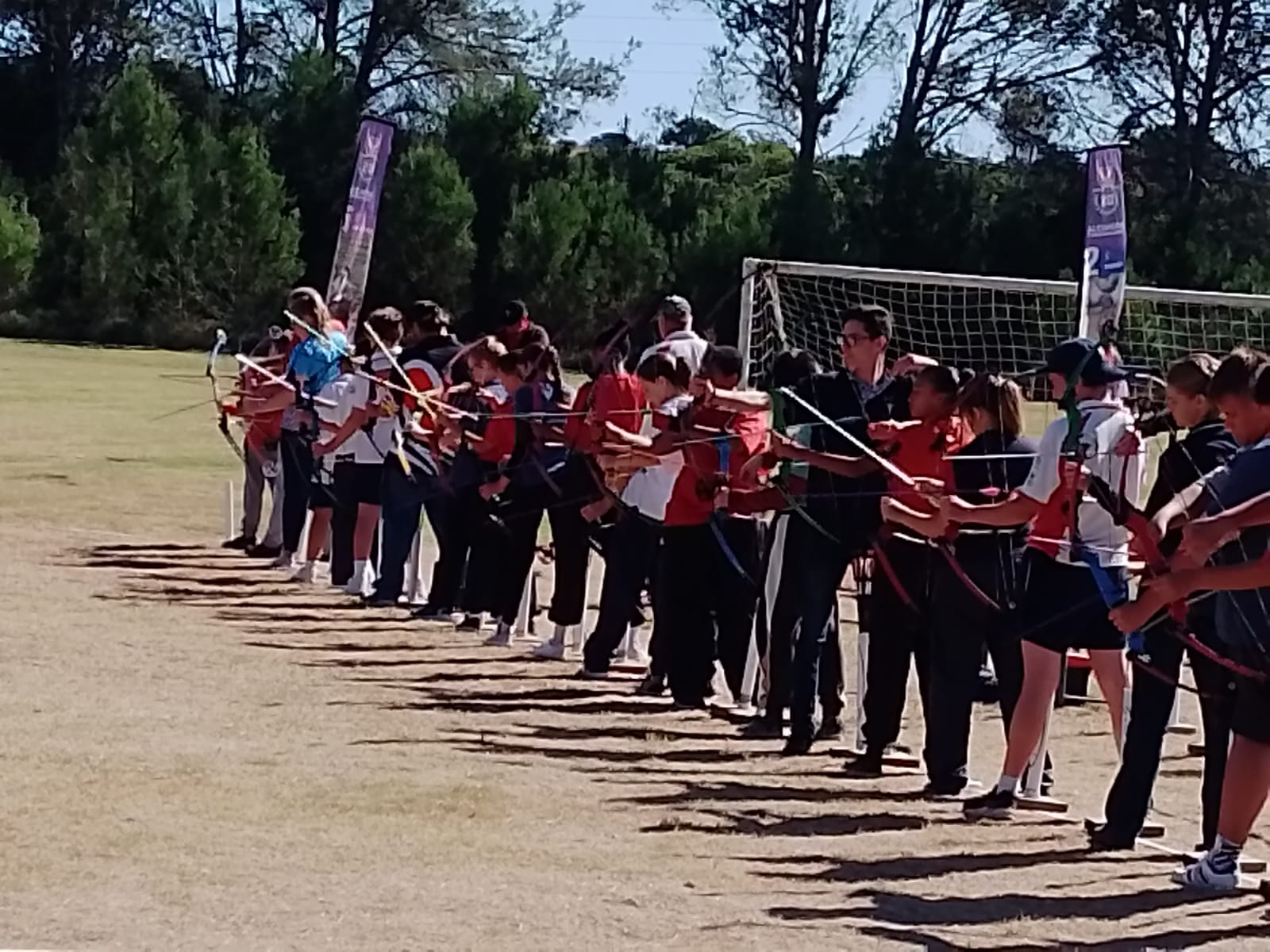 Mia Schutte (bronze) and Rueben Petzer
These two won gold at the Africa Genesis Archery competition at El Shaddai in Port Alfred.